Advertising METRO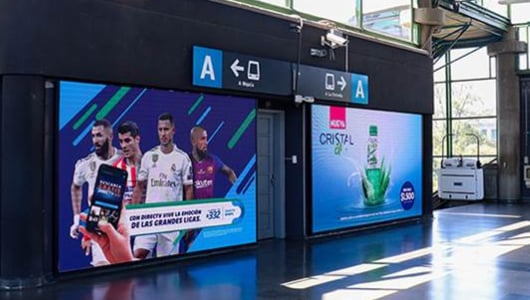 Is another METRO affiliate business in which income is generated through advertising in publicity spaces in the cars, buses, stations, and, soon, streetcars. These spaces are offered to advertising companies or clients whose target market is persons in socioeconomic strata 1, 2, and 3, who constitute 91% of System passengers.
There are spaces assigned for publicity ads at stations and inside train cars, cable cars, Line 1 and 2 buses, feeder buses, and in streetcars.
Nuestro Metro newspaper, with a monthly circulation of 80,000 copies and free distribution at METRO stations, also offers spaces for advertisement.
Station squares and other gathering points are also available to clients who wish to use them for rapproachment activities with customers. These include stands and BTL activations, among others.
Messages broadcasted though the trains' PA system, mainly used for announcing station arrivals and nearby sites of interest, are another option available for advertisement where clients can indicate system users the location of their offices.
Advertising companies or clients interested in METRO advertising services in any of its forms may send an email to

gmiranda@metrodemedellin.gov.co
wvanegas@metrodemedellin.gov.co